handmade holiday: coco draws
Caroline's simple, cute drawings always kept me coming back to her blog. Plus, I love her use of color and her darling handwriting. She documents the most desirable pretty things and then I want them all. She was just featured on Bagaholic Boy's blog and I can't wait to see where she is next!
What inspires you and your work?
Everything in the world around me inspires me. I get inspiration from winter walks, beautiful photos, blogs/magazines, and from the day to day in everyday life!
Why drawing?
I've always been a doodler- especially during those long lectures at college. But one day, this past year, I picked up a pen and started to draw more seriously and I haven't stopped since! I love being able to make my own interpretation of an object. And there's something so satisfying about using actual physical tools for drawing.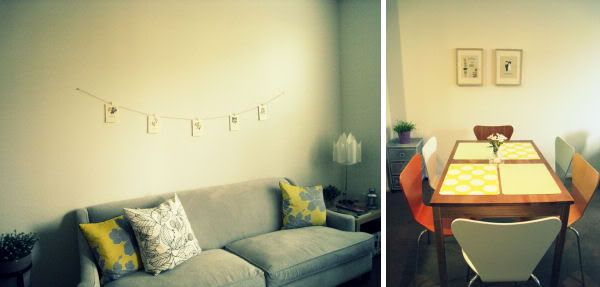 What does your workspace look like?
I like to have as little on my desk as possible so that there's less distractions. And the bigger the desk, the better! I like working on a blank canvas and it's no less different with my workspace. I also have a few art prints and photos up for inspiration and motivation for those days that I need it! And I always have a big cup of tea nearby.
What is your favorite thing?
Can it be more than one thing? Because I absolutely love my mugs! Anywhere I go, I always check out the mugs and cups first. And I never buy a complete set of them because I like having a collection of quirky, mismatched mugs. :)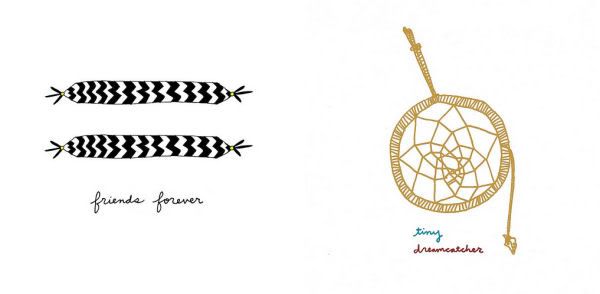 What are you looking forward to most about this holiday season?
Unplugging (from the web) and being with my loved ones.
Imagine you're throwing a holiday party. What would it look like and who would you invite?
This year I'm really feeling the Winter White color scheme so I'd probably run with that. I would put up twinkle lights everywhere and in unexpected places because they're so magical and bright. And I would invite a few of my closest friends to keep the conversation intimate and the atmosphere cozy.
Irresistible, huh? Be sure to check out Caroline's blog full of pretty pictures and her etsy full of pretty things!
I'm so happy that I was able to feature these lovely artists this week right before the holidays! Big thanks to Andrea, Suzy & Caroline for their appearances. I am so inspired by their lovely hearts.
Cheers to all!